Project Overview
Click on the video below to view an introductory video of the Caregiver Tech Solutions program.
As the COVID-19 crisis dramatically impacted how we care for others, and as digital technology offers more practical solutions for caregivers looking for support, respite (a sense of relief) can now begin to take on new forms.
As the population continues to age, millions of older Americans will require assistance of some kind and many will rely on help from a spouse, daughter, son, grandchild or friend for care. Caregiver Tech Solutions provides access to free technology resources, as well as various technology equipment, which will support a caregiver in the complex responsibilities of caregiving for an older adult or loved one.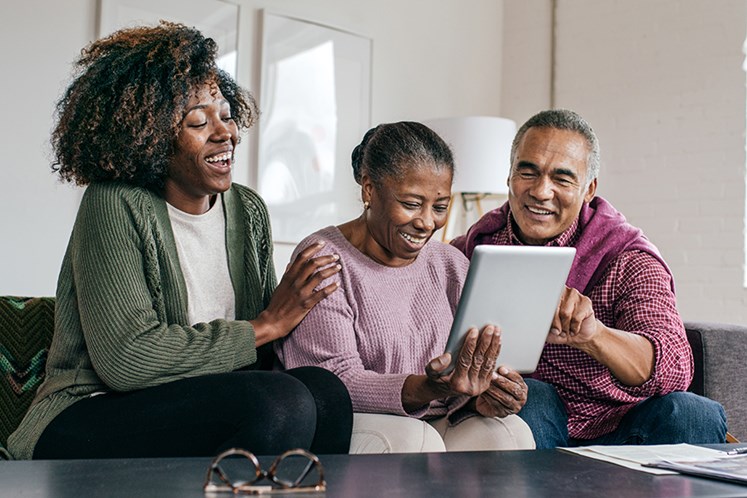 Since every caregiver has unique challenges, Caregiver Tech Solutions provides caregivers an opportunity to participate in the E-Respite Coaching Workshop to explore and customize a technology solution for a personalized caregiver journey.
The caregiver respite pilot project will focus on how digital technology can be used to help rural caregivers achieve that sense of relief (respite), learn self-care techniques, and solve new problems in caregiving.
This pilot is a collaboration of partners in Cattaraugus, Chautauqua, and Wyoming counties in WNY, community caregivers, and stakeholders looking to advance technology for caregivers. Initial funding is provided by Ralph C. Wilson, Jr. Foundation and Health Foundation of Western & Central NY.