Featured News - Current News - Archived News - News Categories
February 11 is 211 Day
by system
Thu, Feb 10th 2022 02:00 pm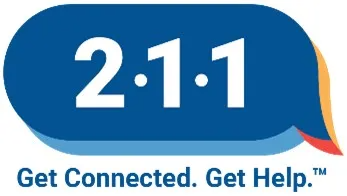 February 11 is 211 Day. Western New York is celebrating and is recognizing 211WNY's response to the increased needs and services throughout the second year of the COVID-19 pandemic. 211WNY connects those in need to Community Resource Specialists who can assist with reducing housing insecurity and homelessness, healthcare, and food insecurity, plus offers Covid-19 support and information.
On 211 Day, 211 will begin a new chapter of service by switching to a new technology solution, allco, which will offer a closed-loop referral system, easing access for community members even further.
allco, created in partnership with Healthy Community Alliance, is a technology solution that changes the way communities share resources and information to help maximize health equities and lived social impact.
In 2021, 211WNY was contacted over 121,000 times, up from 91,000 in 2020.
Highlights and statistics of the year include:
Assisted Niagara County residents without internet access with scheduling COVID-19 vaccination appointments.
Helped WNYers apply for ERAP – Emergency Rental Assistance Program and LRAP Landlord Rental Assistance Program.
Achieved AIRS Re-Accreditation.
Provided emergency shelter for thousands of individuals and families.
Scheduled free tax preparation appointments & helped families access the Advanced Child Tax Credits.
The 211 hotline is available 24/7 across all of New York State. Learn more at www.211wny.org. Learn more about allco at www.getwellconnected.co/.